ABILITY OF THE COMPANY
A. Key business areas:
Provides professional services in information technology including
Website Design for business promotion, agencies, organizations, individuals, schools at all levels
- Website building sales and developing a network of e-commerce.
- Develop software systems according to customer requirements.
B. HR capability:
I. Macro Management Officer:
1. Bachelor. Nguyễn Thị Út
Position: Chairman of the Board member cum Director
Email: ntut.agitech@gmail.com
2. PhD students. Huỳnh Lý Thanh Nhàn
Position: Technical Advisor software. (prediction system)
3. Dr: Đoàn Thanh Nghị
Position: High-tech research (identification system)
4. Bachelor. Hồ Nhựt Linh
Position: Branch Manager of Ben Tre Province
5. Bachelor. Nguyễn Văn Sết
Position: Branch Manager of Dong Thap Province
6. Vocational. Lý Văn Triêu
Position: Market Development at Can Tho City
II. Micro Management staff:
1. Staff management & the business management: (Mrs) Nguyễn Thị Út
Email: ntut@agitech.com.vn
2. Software division: Châu Minh Luân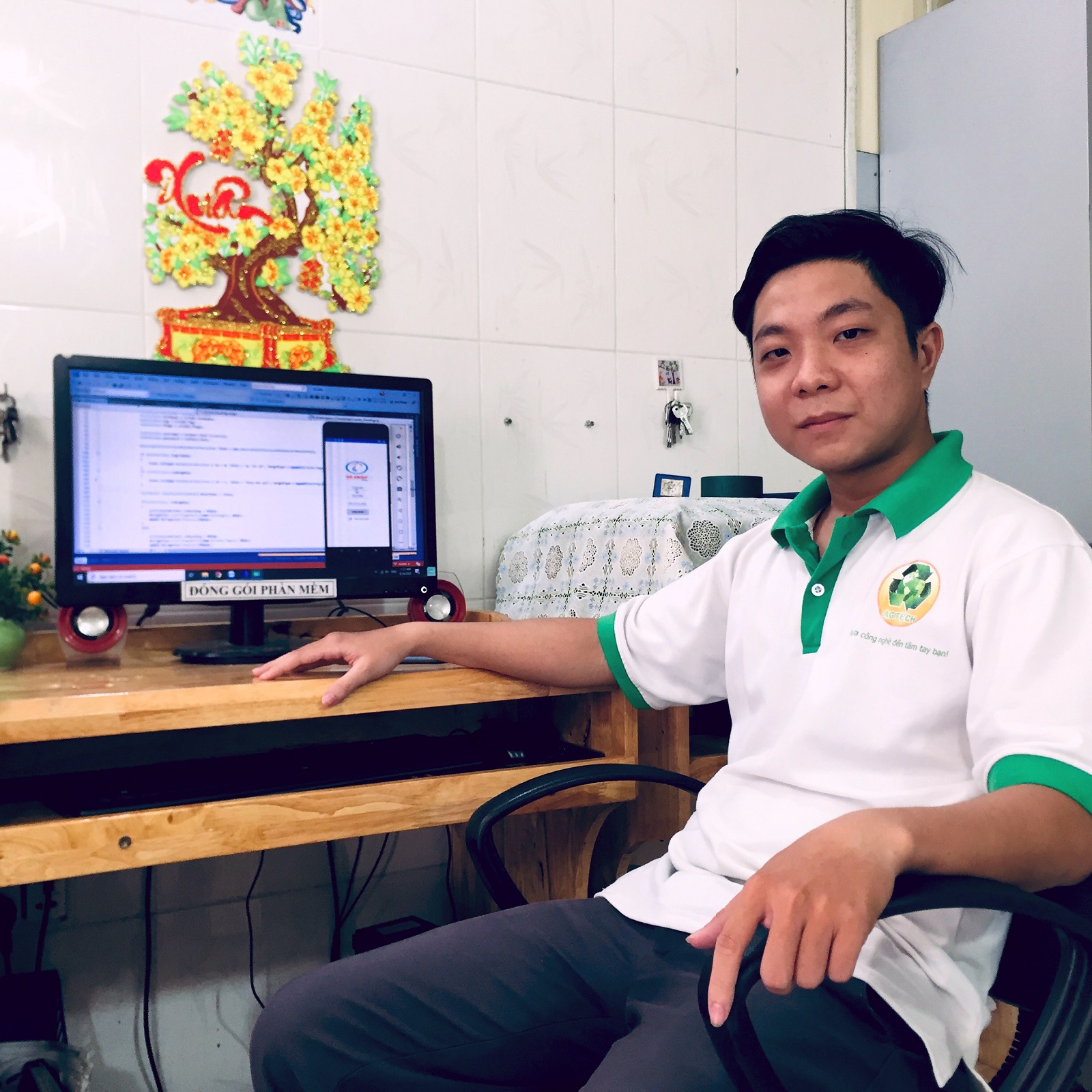 Email: cmluan@agitech.com.vn
3. Website management staff: Nguỵ Kim Hưng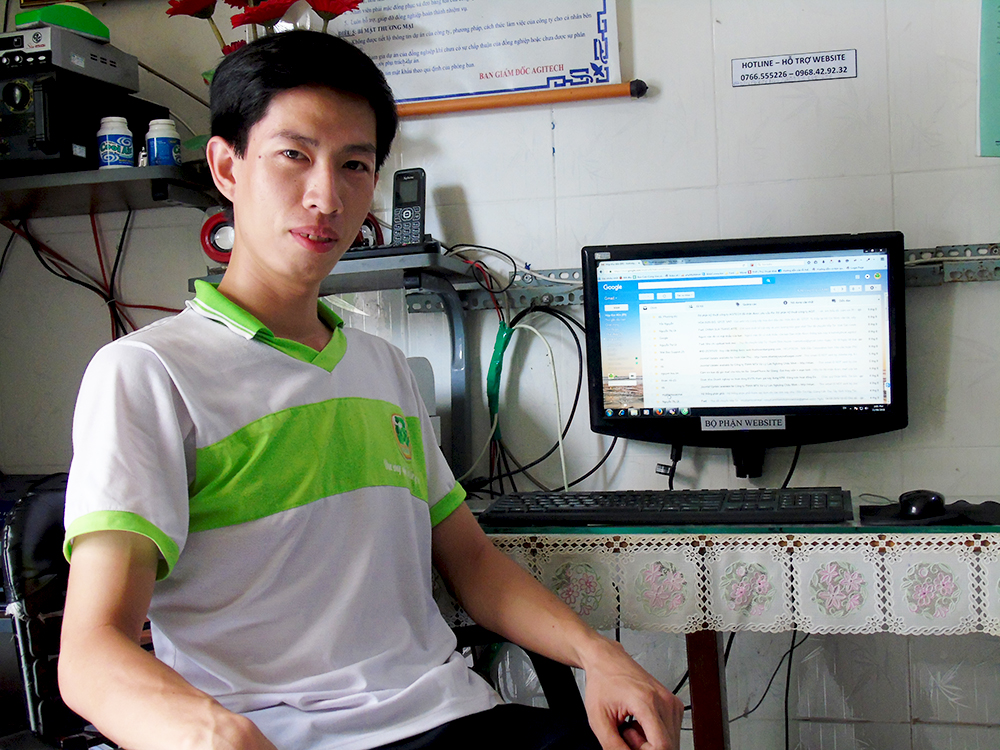 Email: support@agitech.com.vn

4. Accounting management staff: Nguyễn Thị Út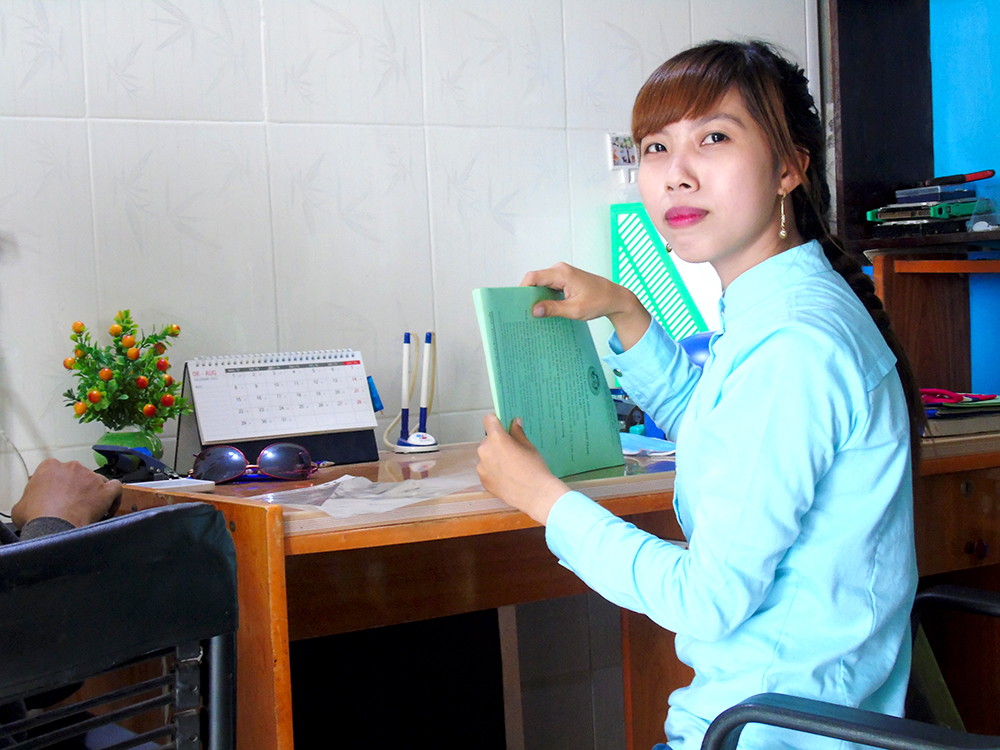 5. Finance - Accounting: Lý Thị Mum

6. Logistics - clerical: Bùi Tuấn Kiệt
C. Professional capacity of Agitech

Specialize (1): Website design and branding

- Website design, building electronic portal, support the development of e-commerce.
- Construction Design Software Website promotion for businesses, company, personal.
- Building Web sites for Education (education department, Schools at all levels).
- Construction sales website, product introduction.
- Website building electronic portal for specialized state institution.
- Consulting, construction and development of online sales system.
Specialize (2): Construction of on-demand software

- Clinic Management Software.
- Debt management software
- Warehouse Management Software
- Sales management software
Specialize (3): Supply, configuration and maintenance of the domain name and website hosting space
- Provides most of the international domain name, domain name Vietnam or domain name individuals.
- Providing hosting types meet most demand.
- Check maintenance, configuration hosting types and domain
The professional (4):
- PHP/Open source
- Web Services, Apache.
- Technology CMS.
- Linux & Open Source Solutions
- Technology Microsoft
- COM, DCOM
- C#, ASP.NET
- Win32 API, MFC, ATL
- Web/Internet
- ASP, PHP, .NET, ASP.NET
- XML, CSS
- Design: Adobe CS3, CS4, CS5, Flash Builder, Flex Builder.
D. Our strengths:
I. IT professional human resources and stable.
- Attracting human resources from the An Giang University.
- Members researching a doctoral candidate in smart identification system, research and development of software engineering processes in France.
II. Our team of highly qualified staff:
- PhD students and Dr : 2 person
- MSc IT: 01 person
- Bachelor IT: 4 person
- Bachelor Marketing: 1 person.
- College of Management Accounting: 1 person
- College of corporate governance: 1 person.
- Collaborators: 6 người.
III. The management team of experienced. Over 20% of employees used to be a leader, project leader
IV. Our team of business collaborators: 20 active members of the company during the past.
V. Agent system: 10 dealerships in the province of An Giang & neighboring provinces.
- Branch distribution centers and maintenance systems:
+ Ben Tre province: Company Limited Nhut Linh.
+ Dong Thap province: Company Limited Services and Trading Computerization Nhut Anh
VI. Partners and trusted reputation:
- Informatics Joint Stock Company Lac Viet.
- Joint stock company Mat Bao.
- Telecommunication company shares FPT.
- Công ty cổ phần dịch vụ bưu chính viễn thông Sài Gòn (SPT)
VII. Được sự ủng hộ và khuyến khích của các cơ quan ban ngành
- Sở khoa học và công nghệ tỉnh An Giang
- Sở thông tin và truyền thông tỉnh An Giang
- Sở tài chính tỉnh An Giang
- Chi Cục kiểm Lâm
- Các cơ quan phòng ban giáo dục các huyện.
VIII. Biết ứng dụng khai thác công nghệ & quy trình tiên tiến trên thế giới: CMS, Helpdesk, CRM, RUP…